By Elizabeth Mace (FGV Vice Chair)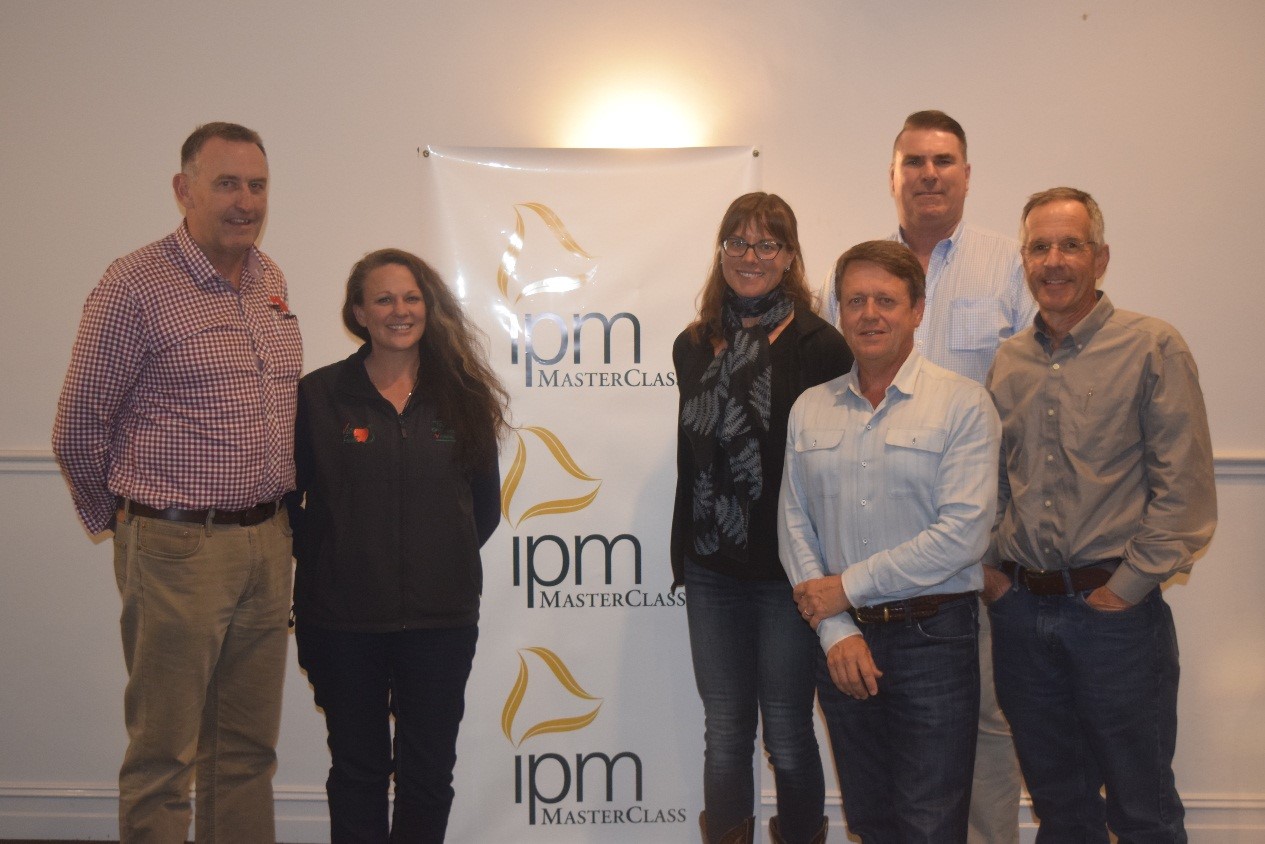 Left to right Owen Mcarron (CEO Connexus Global), Elizabeth Mace ( FGV Vice Chair) Dr Kendra Baugmgartner, Professor Patrick Brown, Darren Cribbes and Dr Greg Browne
On the 7th and 8th of August Connexus Global and Sonic Essentials hosted a tree, vine and soil born disease mater class that was held in Mildura.

I was able to attend this event that has been running globally for over 14 years. This event brings together world renowned speakers and delegate's, focusing on relevant issues within the agriculture and horticulture sector.

This Year Darren Cribbes of Connexus Global presented two well respected American plant pathologists, Dr Kendra Baumgartner and Dr Greg Browne and Australian Born Professor Patrick H Brown, to speak on soil born and trunk pathogens in trees and vines, bio stimulants and plant management to help prevent and combat many of the trunk , soil born disease and virus found daily in tree and vine crops.

Dr Kendra and Dr Brownes's focus was on Vitus and prunus but many fungal pathogens cross over into pomm though not as severely or with the same level of mortality that prunus suffer. We were given a very in-depth scientific knowledge on these pathogens and the many indicators of their symptoms, to assist with early detection, intervention and prevention.

Dr Browne shared with us his research in using bio stimulants and plant management, using our current IPDM principles such as root stock selection, plant management, orchard design, hygiene and site preparation with bio stimulants and fumigation to prevent re plant disease.

By installing good bio security measures, using certified planting material, good pruning practices with adequate wound dressing, ensuring good drainage and minimising pooling you are in good stead to reduce the risk of soil born disease and virus.

Prof Patrick was a particular highlight discussing major and minor nutrients and their actions within the plant's bio structure. His emphasis on the need for accurate and regular soil, leaf and sap tests to ensure the tree is running at its best with no waste of fertiliser and target nutrients was very relevant as it has been a topic of conversation amongst apple and pear growers for some time.

His suggestion of soil probes to ensure there is minimal water waste was also well received as again it has been a hot topic amongst apple and pear growers.

Patrick was adamant that this is not new science or research and the first recorded documents date back to 1863 by Justus Von Leibig. It is only now we have the technology to truly study the role of micronutrients and their movement throughout the whole systems bio structure.

All in all, it was a fantastic learning opportunity and I feel I gained a great deal of knowledge that will only enhance our skill set and provide benefit to our members as most farmers are mixed farmers these days.

With thanks to Fruit Growers Victoria, Women in Horticulture and Connexus Global.