Orchard Action
Developing Growers Network Meeting
Fruit Growers Victoria under the (HIA) Orchard Action Project – Co Production of Knowledge to Victorian Pome Fruit Orchardists, held a Developing Growers Network Meeting on Thursday 28th of July 2016 at The Peppermill, Shepparton.
The idea of creating such a group was to engage Fruit Growers Victoria with young farmers to understand their challenges, aspirations, level of professional development and help with delivering knowledge in fruit production. The group brought together new generations of growers and managers who are keen to learn new technologies and practices in fruit production. Topics such as IPM, more efficient labour management, new canopies and pruning, marketing and sales of their produce will be covered. as well as take advantage of the networks, training and other opportunities available.
The meeting was been organized by Fruit Growers Victoria Industry Development Officers Petar Bursac and Julie Godwill with voluntary support from Elizabeth Mace and Bo Silverstein.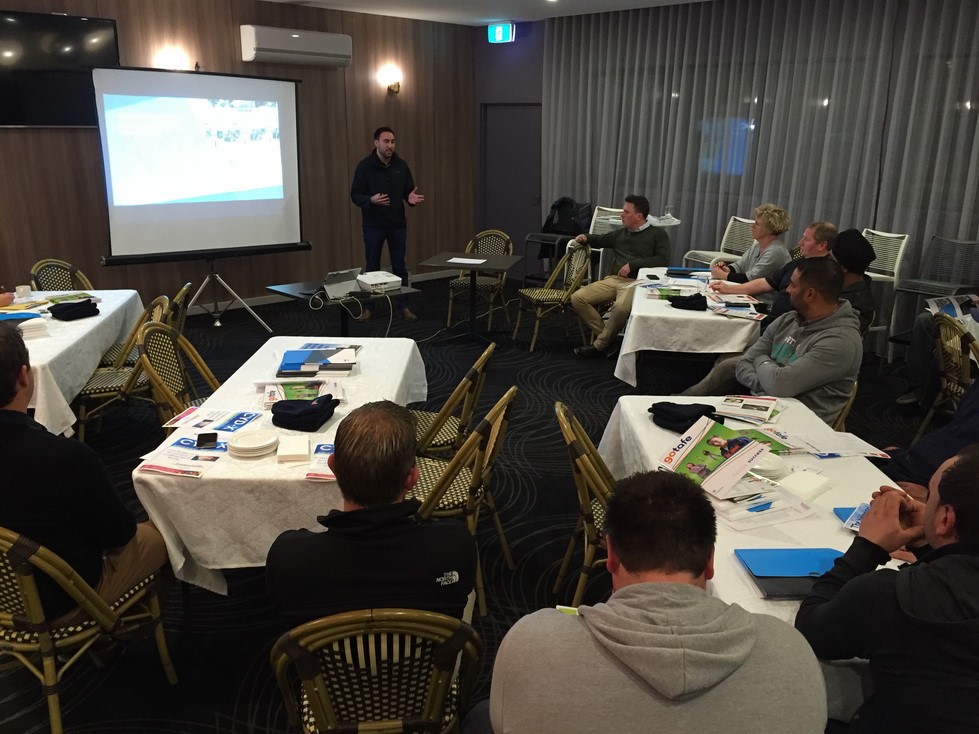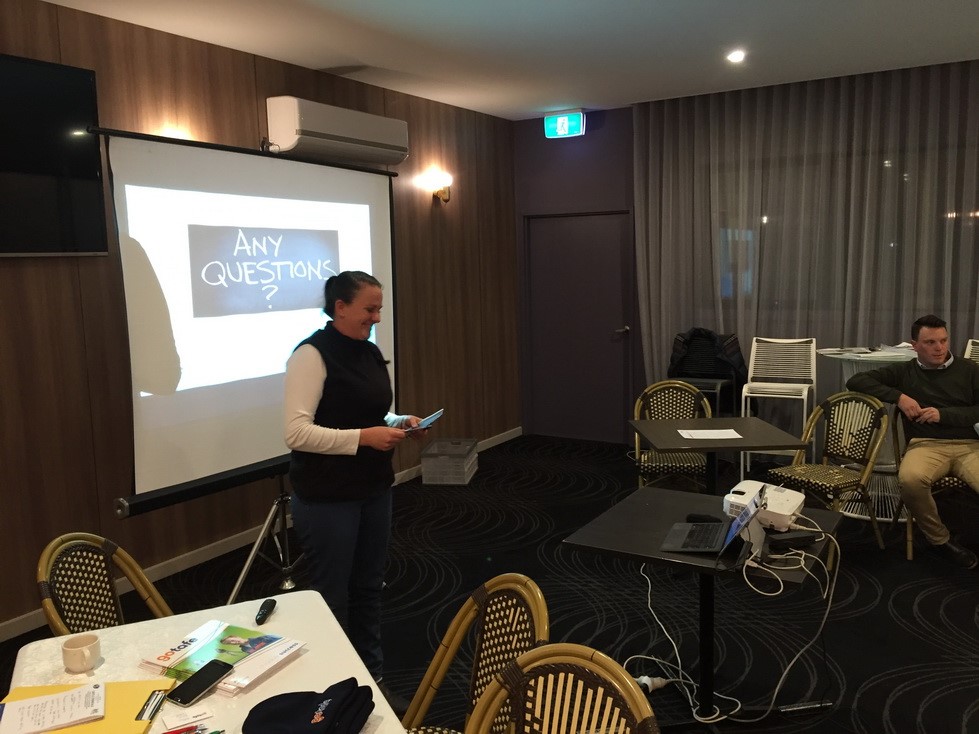 Held in the Peppermill function room, visitors had an opportunity to listen to presentations on different interesting topics including IPM, water allocation, education and new technologies.
Prior to organization of the meeting, Fruit Growers Victoria had contacted some of the growers and made assessments of the level of knowledge and areas in need of improvement. Based on the feedback from the growers, one of the areas which required more understanding was water allocation.
Based on that information, Fruit Growers Victoria invited Luke Sofi, a Customer Relations Consultant from Goulburn-Murray Water to explain to growers how the water allocation system works. Luke's presentation covered some important topics such as Seasonal Allocations, Water Entitlements, carryover and Accounts & Charges.
Geoffrey Derick from Campbell Chemicals delivered a presentation on biological control of Codling Moth. Colin Campbell (Chemicals) Pty Ltd is an Australian company whose products provide solutions for fruit, vegetables, grapevines and recreational turf. Geoffrey is an expert in biological control of pests and he manages a portfolio of special pesticides called biopesticides.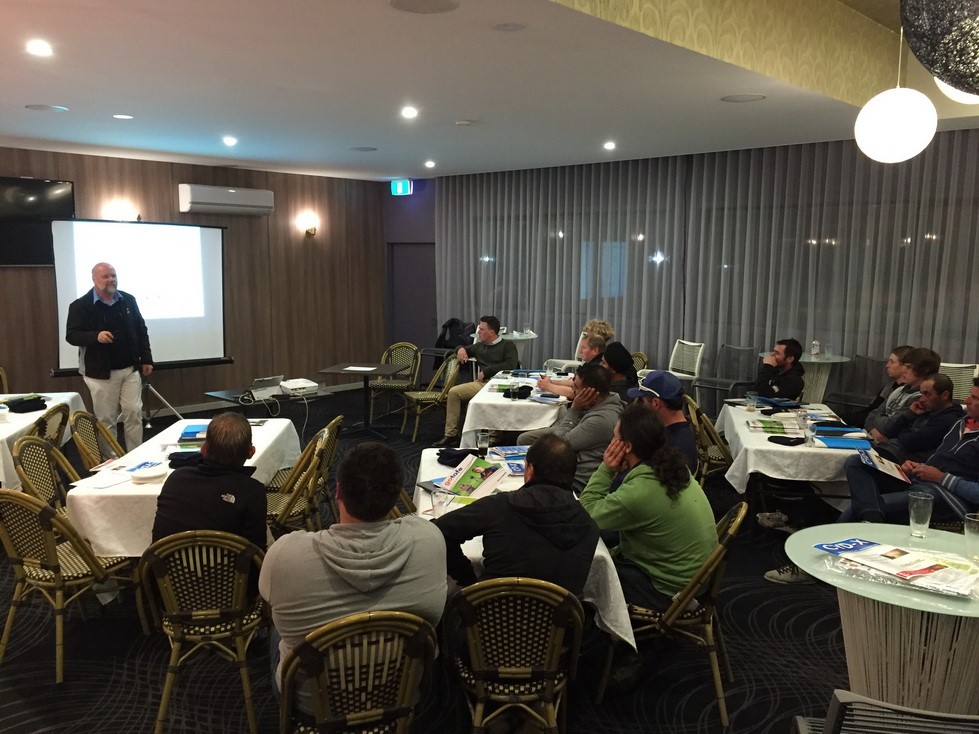 Biopesticides are derived from such natural materials as animals, plants, bacteria, and certain minerals. This IPM technology is environmentally friendly, highly selective (does not harm beneficial organisms), does not cause toxic residues, resistance or cross resistance but requires good understanding of IPM practices.
Ross Wade, a Course Coordinator-Production Horticulture, delivered some information on courses and qualifications offered by GOTAFE and the importance of refresher courses such as chemical user's course. GOTAFE (Goulburn Ovens Institute of TAFE) has a rich history of providing quality technical, vocational and further education. Most growers from Goulburn Valley have attended a course provided by GOTAFE.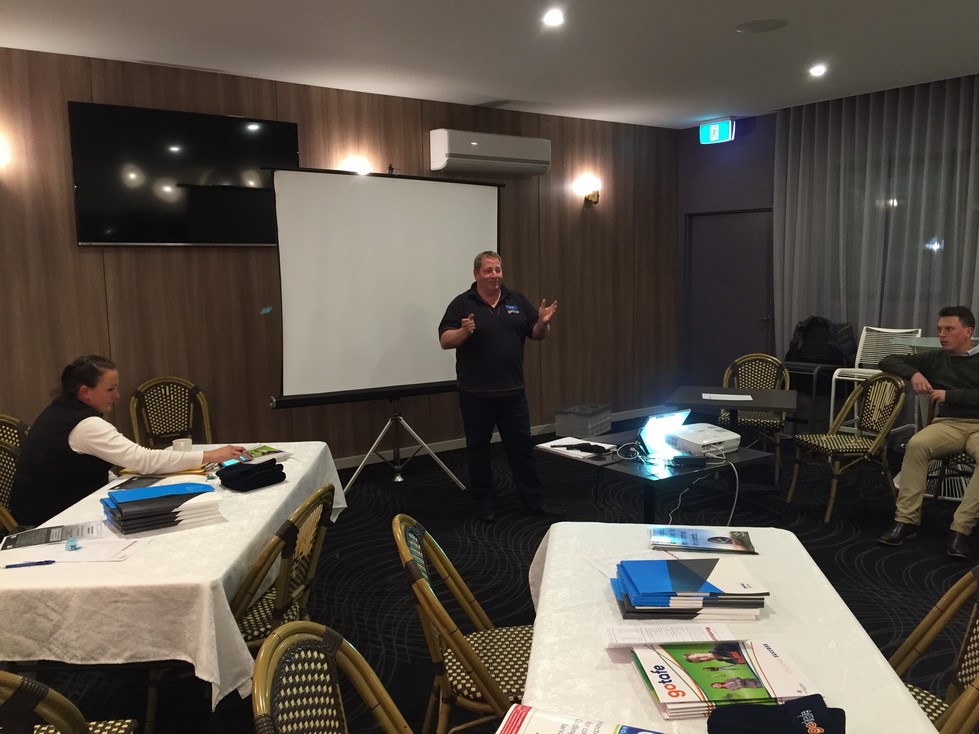 Mitchell McNab, from Ardmona, who is a Nuffield Scholar gave a presentation on his project. He investigated innovative robotics technology for the horticultural sector, with a particular focus on implementation in fruit growing and packing operations. Mitchel has had an opportunity to travel to Asia, America and the UK with other scholars and experience new technologies overseas.
At the end of the meeting, Gary Godwill, fruit grower and Chairman of Fruit Growers Victoria, provided growers with information about the organisation and importance of FGVL to the Industry. Gary, is one of a few growers, who has practiced IPM for many decades. He explained to growers the importance of IPM, advising growers to read the technical articles published by Fruit Grower Victoria and take advantages of the Industry Development Officer.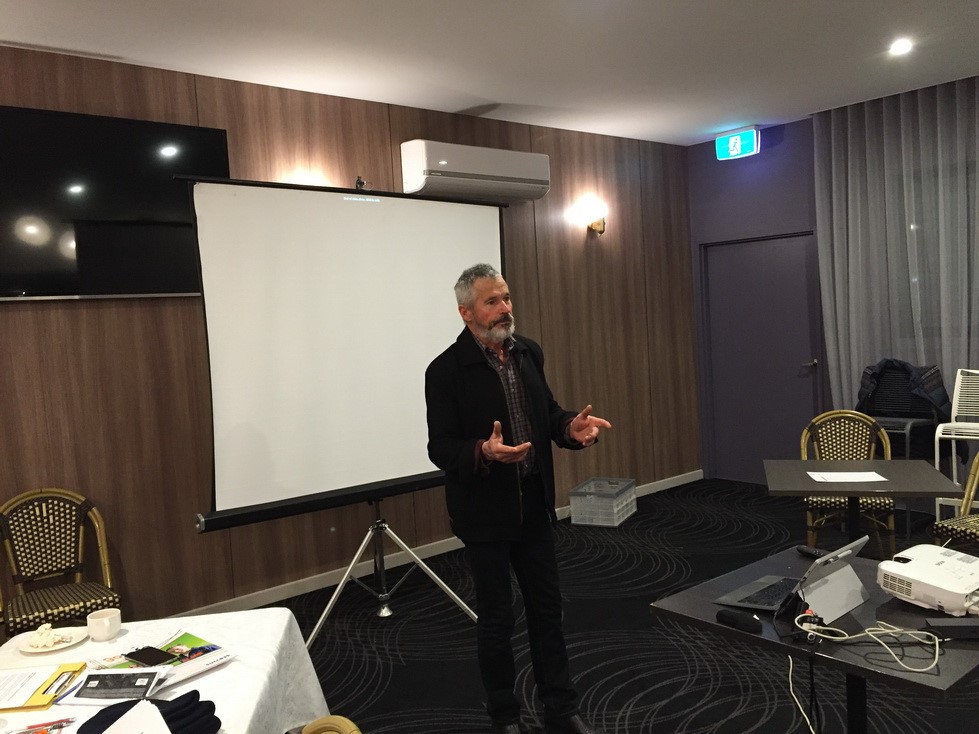 The Developing Growers Network Group will continue, with regular meetings, guest speakers and different topics. This group is not limited by the age of growers, the only criteria is to be keen to learn, ask questions and share knowledge with other growers. Therefore, we encourage growers, managers and others from the industry to come and participate in these events.