The 2016 National Horticulture Convention
The 2016 National Horticulture Convention has been held in Gold Coast at RACV Royal Pines Resort. The convention was bigger and better than ever, organized by Growcom, Persimmons Australia and the Central Markets Association of Australia in partnership with Fresh Markets Australia (CMAA-FMA) joined with AUSVEG and Apple and Pear Australia Limited (APAL) forces for the event, to be held.
The 2016 Convention is set to build on the tremendous success of this year's event, with the partnership between AUSVEG, APAL, Growcom, Persimmons Australia and CMAA-FMA sure to improve on the success of over 1,400 local and international delegates converging for the biggest event on the horticulture calendar.

The 2016 Convention is expected to generate much interest from around Australia and the world, and we look forward to returning to the Gold Coast to host this event.
Growers and other people from the industry had an opportunity to see interesting presentations and learn about the new technologies and changes in the industry.
Besides guest speakers from Australia, there was a significant number of international speakers such as Nicola Dallabetta from Italy, Tienne Du Perez from South Africa, Ross Willson from New Zealand etc.
Growers attention was attracted by new manual pruning techniques in intensive and supper intensive orchard systems presented by Italian fruit production expert, Nicola Dallabetta. There is currently a big change to pruning in Italian environment, with the apple industry moving from long to short cut pruning. The introduction of dwarfed rootstocks in apple crops has led to a new concept of high planting density with an intent to obtain a higher yield production. Short cut pruning methods are essential for high planting density orchards.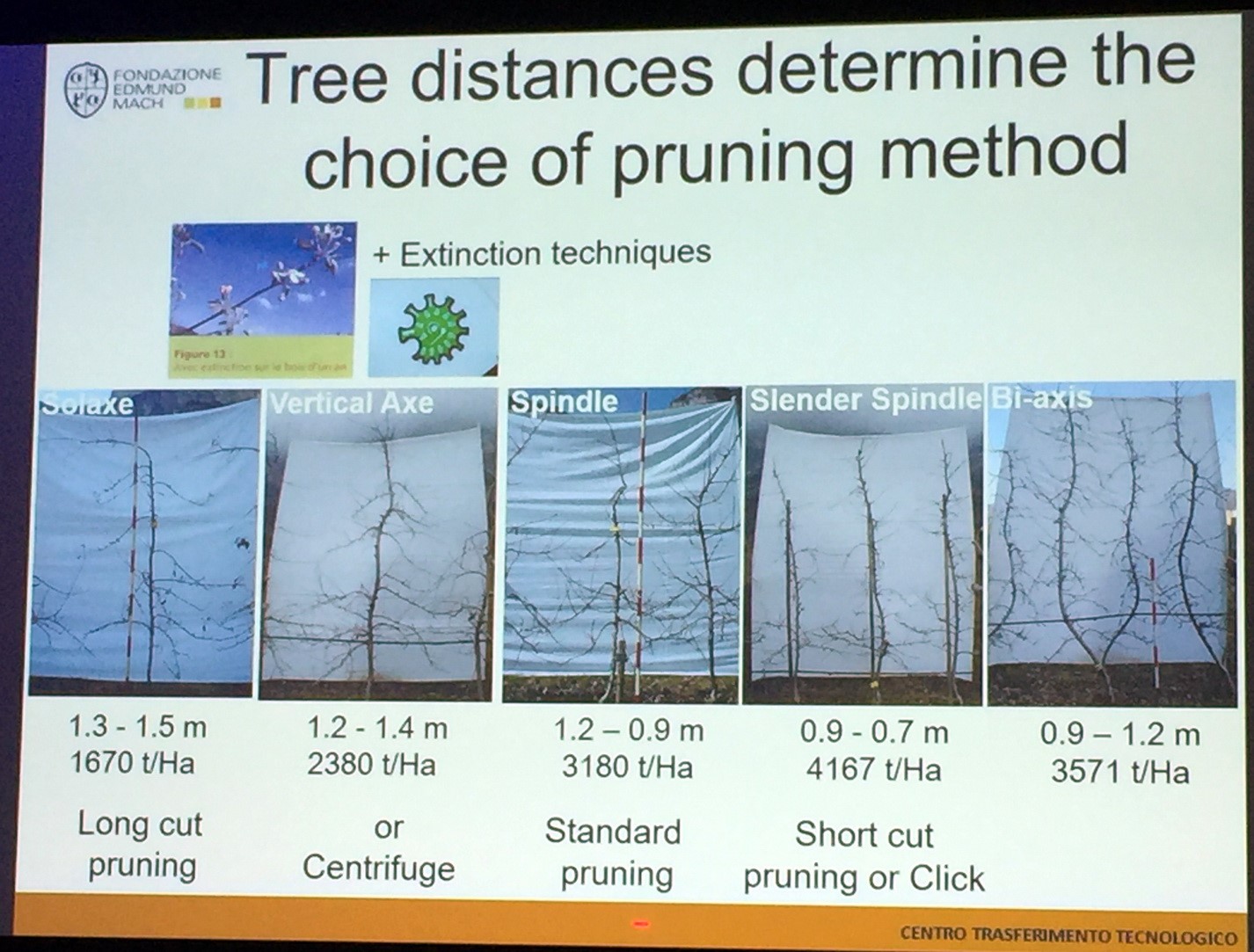 Dr James Underwood, a senior research fellow at the Australian Centre for Field Robotics (ACFR) at the University of Sydney, has presented his work on new robotics and intelligent sensing systems that can provide farmers with high resolution, timely, composite soil and crop pictures, from wich sustainable production can be optimized.
This has led to a new program of research called Dr APAL, which aims to develop an online decision support tool for apple and pear growers based on data collected on their farm.
The project envisions features the use of intelligent sensors mounted on a ground robot as well on the intelligent trailer systems. Large amount of data can be collected from various farms and data analytics can be applied to automatically identify tree crop features.
Horticultural consultant from AgFirst, New Zealand, Ross Wilson, has given update on one of the most important projects in Australian apple and pear production called Future Orchards. According to Ross, this project has made significant improvements in quality and yields. Growers from Goulburn Valley will have an opportunity to meet Ross this Friday at Orchard Walk organized by Fruit Growers Victoria.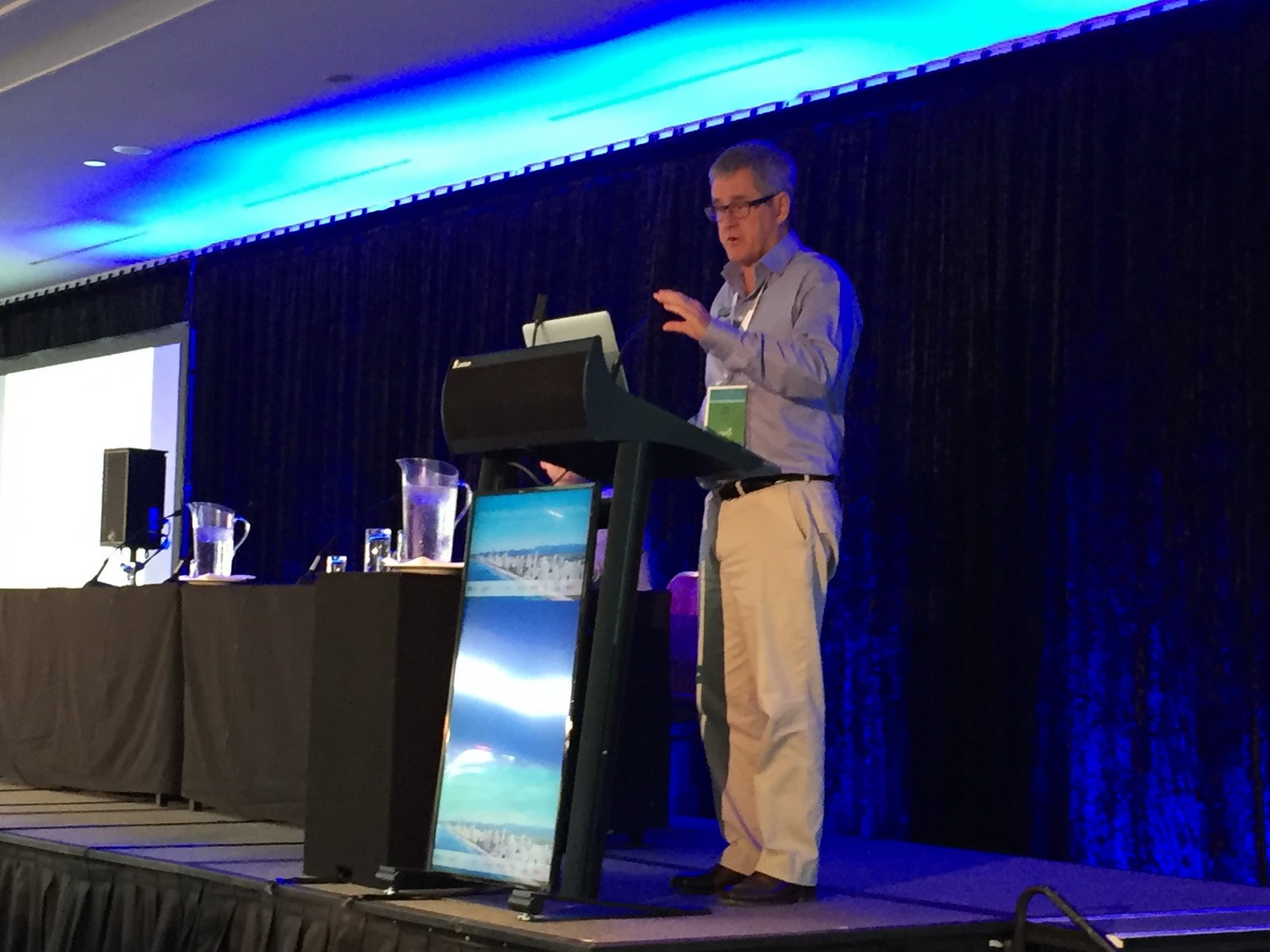 APAL has organized one very interesting Sensory Testing event which was run by Richard Cornish. Richard is an award winning food writer, author and event host whose love of the land lead him to explore the issues around food. He writes for The Age, Sydney Morning Herald, Gourmet Traveller and has written eight cook books. This session, called Variety Showcase was an opportunity to experience some of Australia's best new and emerging apple and pear varieties and describe their taste.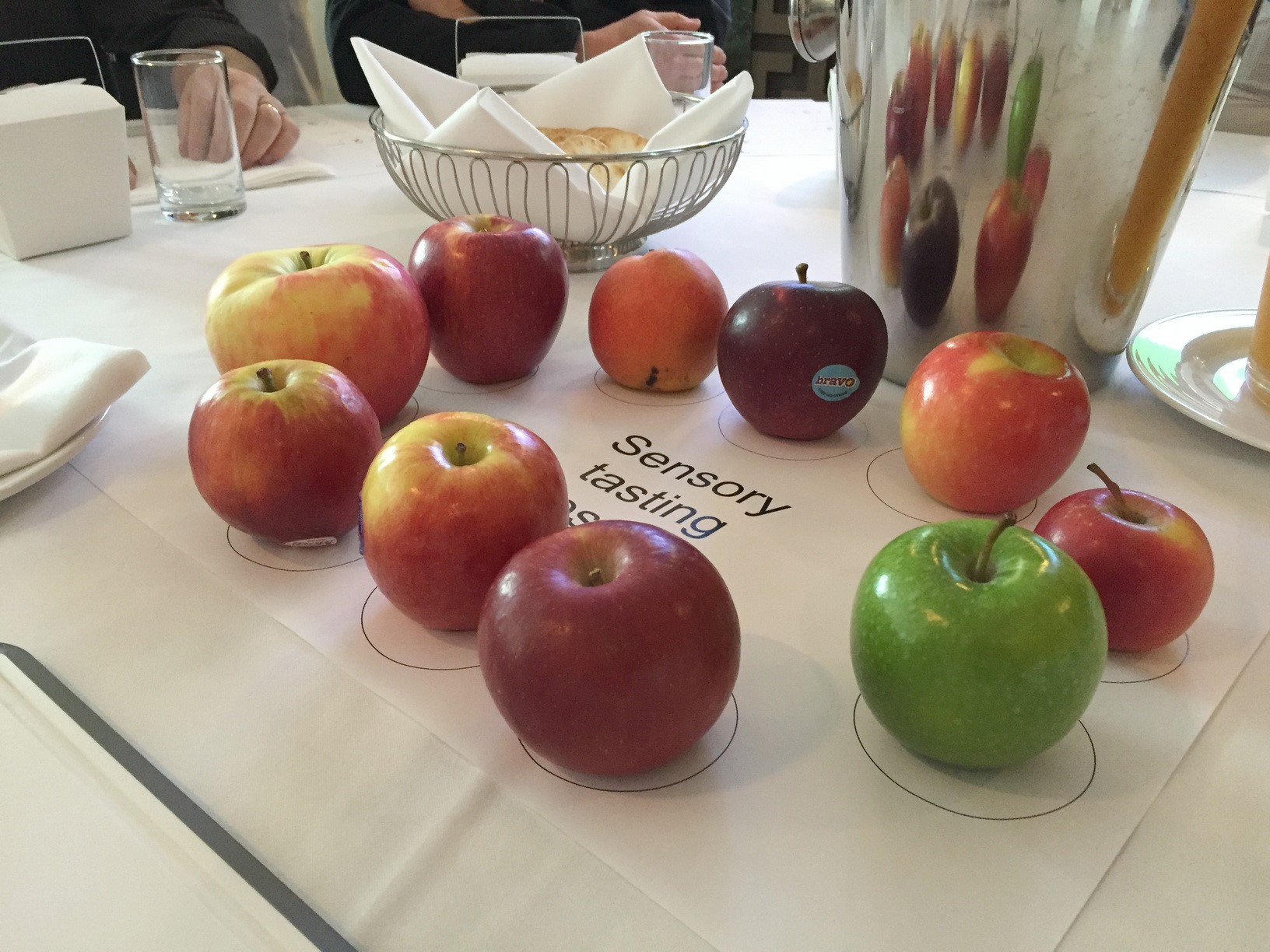 During the coffee breaks, growers had an opportunity to visit display shows of chemical and other companies from the industry and speak with their representatives and update with new technologies and services