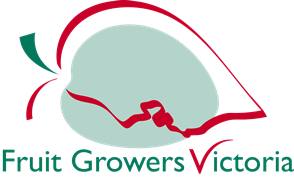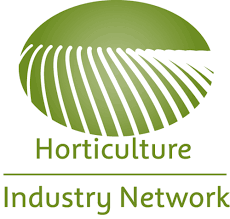 HIN Winter Update – August 2015
Industry
Fruit Growers Victoria - Pome and Stonefruit - Goulburn Valley and Gippsland

Market conditions for the fruit being packed in storage is moving along steadily for both pears and apples but the former has struggled all season to establish market prices that will deliver sustainable returns back to the growers.
The stone fruit season was also a great one in terms of quality but due to the lack of options at the market level it did not return the true value of investment back to the grower.
Hopefully the remaining pome fruit in storage price will bounce back strong and stone fruit's next crop has more marketing options.

Processing and Canning
It is still too early to declare pricing at this stage but SPC has already stated that they are likely to commit to the same volume intake for next season and pricing should also be at least the same as last year and possibly better. More information will come to light prior to the harvest season and the prospects look positive for growers

Pests and Disease
Queensland Fruit Fly will be the focus moving into the spring and temperatures begin to climb as this is the time for positioning traps where over wintering flies are likely to be.

Installing and and/or recharging Codling Moth, Oriental Fruit Moth and LBAM traps will need to be carried out by the end of august so as activity can be monitored so biofix dates can be confidently established and control options and timing can be implemented.

The FGV Growfruit App will be available to any grower that wishes to use this program for establishing spray timing based on moth biofix activity. Contact FGV for further details.
Full oil spray applications to suppress mealy bug, and any pockets of San Jose scale can now only be considered on any varieties before bud swell presence.

Conditions have been much more extreme in terms of frosts for the winter period and there is a high expectation of Stonefruit bloom being high and pomefruit being very much the same.
Many growers are basing much of their pruning strategies around doing bud number counts to try and balance the oncoming crop load from the outset to avoid setting too much early fruit on the trees.
Due to the cooler conditions growers will also focus on the length of any potential protracted flowering and the frost events during this period, which growers need to be preparing to minimise the impact via cultural practices such as a bare orchard floor and spray applications to minimise fruitlet blemish.

Since this time the industry has seen the formation of a subsidiary body Stonefruit Export Development Association (SEDA) to Summer Fruit Australia that is focused on opening up export markets. Growers have registered their orchards in anticipation that access to China for this oncoming season is certified by AQSIQ and DoA.

MRL breaches should be forefront in the growers' minds when applying any chemicals to their crops, to assist growers with strategies to avoid this from occurring when spraying a presentation is available on the HIN and FGV websites.
Momentum is building in the Goulburn Valley for a multi-faceted approach to managing Queensland fruit fly (QFF), following a regional stakeholder workshop in June.
Hosted by the QFF Goulburn Valley Taskforce, this meeting identified four focus areas that will be part of a business case for managing the pest in the region.

These include on-farm actions like those taken by growers, off-farm activities by the community and public land managers, trade aspects including appropriate protocols for target markets, and research and development to provide effective regional pest management and align with both national and state-wide fruit fly management plans
This business case will be used to leverage government support to implement action on the ground addressing each of the four areas above.