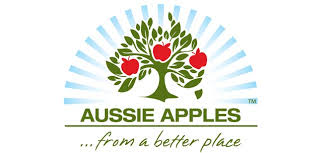 Apples, an important part of a healthy diet
We all know the old adage "an apple a day keeps the doctor away", but why have apples always been such an important part of a healthy balanced diet?
Apples are an antioxidant powerhouse with a greater antioxidant capacity than half a punnet of blueberries, a cup of strawberries or an orange. They are a great snack on the go and can even literally help you breathe easy and keep you feeling fuller for longer.
Varieties from Australia

Australian Apples come in many delicious varieties. Different varieties are grown in different areas of Australia and are picked at different times of the year. You can read about 12 popular varieties of Aussie Apples including Jonathan, Royal Gala, Golden Delicious, Red Delicious, Jonagold, Fuji, Braeburn, Cripps Pink (sold as Pink Lady™), Granny Smith, Jazz™, Cripps Red (sold as Sundowner™) and Eve.
Seasonal guide


| | | | | | | | | | | | | |
| --- | --- | --- | --- | --- | --- | --- | --- | --- | --- | --- | --- | --- |
| Variety | J | F | M | A | M | J | J | A | S | O | N | D |
| Royal Gala | | | | | | | | | | | | |
| Jonathan | | | | | | | | | | | | |
| Golden Delicious | | | | | | | | | | | | |
| Red Delicious | | | | | | | | | | | | |
| Jonagold | | | | | | | | | | | | |
| Fuji | | | | | | | | | | | | |
| Braeburn | | | | | | | | | | | | |
| Pink Lady™ | | | | | | | | | | | | |
| Granny Smith | | | | | | | | | | | | |
| Jazz™ | | | | | | | | | | | | |
| Sundowner™ | | | | | | | | | | | | |
| Eve | | | | | | | | | | | | |
| | | | |
| --- | --- | --- | --- |
| | Picking time | | Available in store |